Overview
Hydroinnova is the leader in intermediate-scale soil moisture measurements. We specialize in cosmic-ray hydrometrology, the only ground-based technique that can average over hundreds of meters. Applications include agricultural and ecological monitoring, stream flow forecasting, climate science, wildfire mitigation and management, drought forecasting, hill slope stability studies and calibration/validation of satellite remote sensing products.
Advantages of the cosmic-ray method
• Non-invasive, non-contact measurements.
• Spatial scale covering nearly 40 ha (100 acres).
• Insensitivity to soil salinity, bulk density, texture and surface roughness.
• Modest power demands, enabling use of solar panels.
• Small data streams, enabling the use of inexpensive remote telemetry options.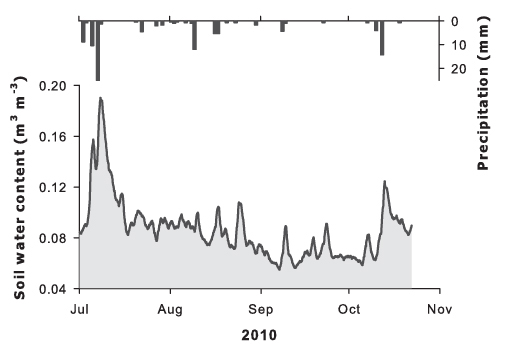 Soil water content data recorded with a CRS-1000 near Marshall, CO at the NCAR precipitation testbed.
Interested in seeing what your data might look like? Click here to get the simulator download page
Stationary probes and networks
The system
Hydroinnova offers several configurations of the Cosmic-Ray Soil Moisture Probe. The baseline system is a complete data logging and telemetry solution which includes integrated barometric pressure, humidity, temperature sensors. Our datalogger will also support common external sensors including capacitance probes, water content reflectometers, tipping bucket rain gauges and many other analog sensors commonly used in environmental measurements.
There are two options for stationary probes: the CRS1000 and the CRS1000B. The two versions are equally sensitive to soil moisture, so what are the tradeoffs?

Product Comparison
| | |
| --- | --- |
| | |
| | |
| | better humidity protection |
| integrated | expandable |
Data retrieval options
• Iridium satellite for complete global coverage. For more information on Iridium satetellite service please read Iridium_primer.pdf (67 kb).
• GSM cellular telemetry for low-cost coverage.
• Pass-through GSM communications via terminal emulator are available on request.
Data can be retrieved as an email attachment or directly from an FTP server. Data can also be collected manually from a removable SD card or via a USB cable using free terminal emulator software such as Tera Term or Hyperterminal.
Please contact us for further details and pricing. hydroinnova@hydroinnova.com
Soil moisture rover
More information on mobile measurements coming soon!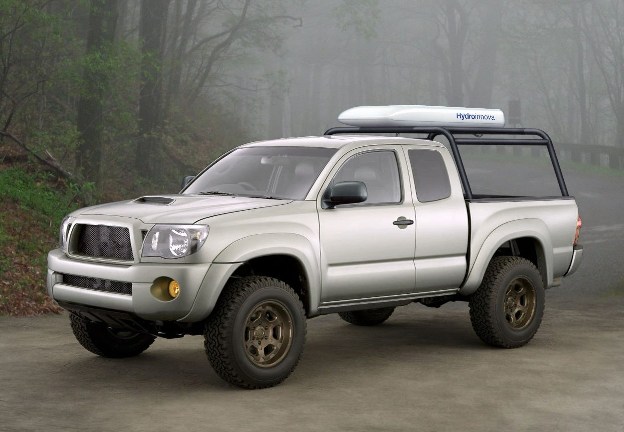 Suitcase probe
More information coming soon!